Welcome to
Northeast Ohio
Enjoy scenic lands where country roads take over highways, and suburbia succumbs to rolling hills. Northeast Ohio is more than a picturesque setting; it's a vibrant art and delectable food scene vibrating through its areas, including the communities of Akron, Canton, and Lorain. Akron is a convergence of history and science from Hale Farm & Village to its on-site observatory. The city melds the past together with the discoveries of the new world. Here you'll find suburban neighborhoods with beautiful landscapes and an active art scene. Canton is best known as the home of the Professional Football Hall of Fame and the resting place of the 25th president. While sports and arts may mark the area, the art scene is vibrant and ever-expanding, and there's a world of cultures to explore here. In contrast, Lorain is a beautiful small town perched on Lake Erie. Enjoy waterfront properties, gorgeous lake views, and a small-town feel here.
Enjoy craft beer, innovative food, and incredible sights. The
Emerald Necklace
is over 50 miles of uninterrupted bike trail leading to the only national park in Ohio. Northeast Ohio's park system has an impeccable network of beautifully landscaped grounds and inviting parkways to explore. When you hear the city calling, downtown Cleveland is just a stone's throw away, and when you want to experience Mother Nature at its finest,
Ohio Amish Country
is also waiting for you.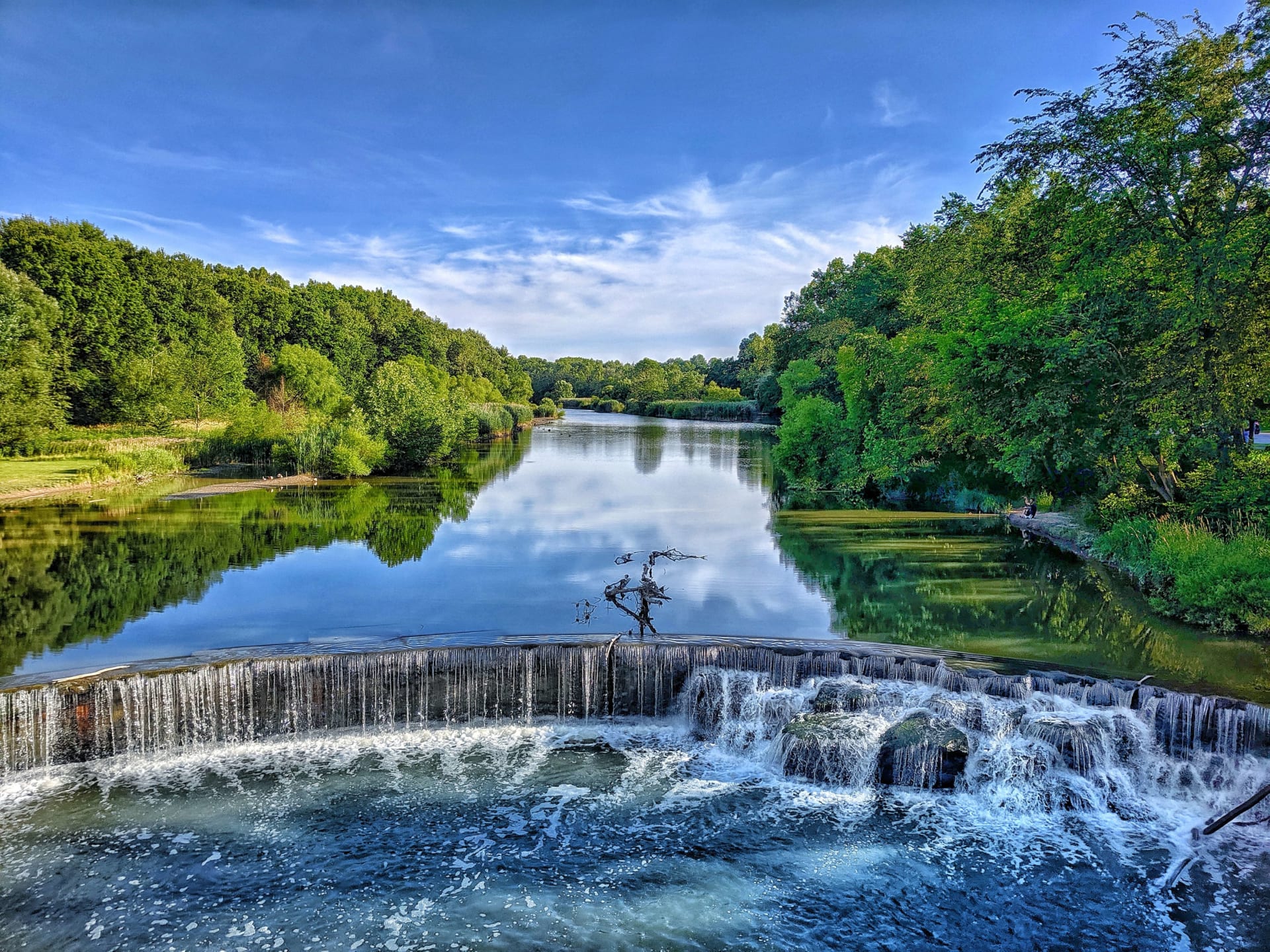 What to Love
Exploring Lake Erie's islands provides a lifetime of adventures

Ohio Amish Country's beautiful escape full of enticing artisan wares

Big cities like Cleveland & Akron and small little towns in-between
Local Lifestyle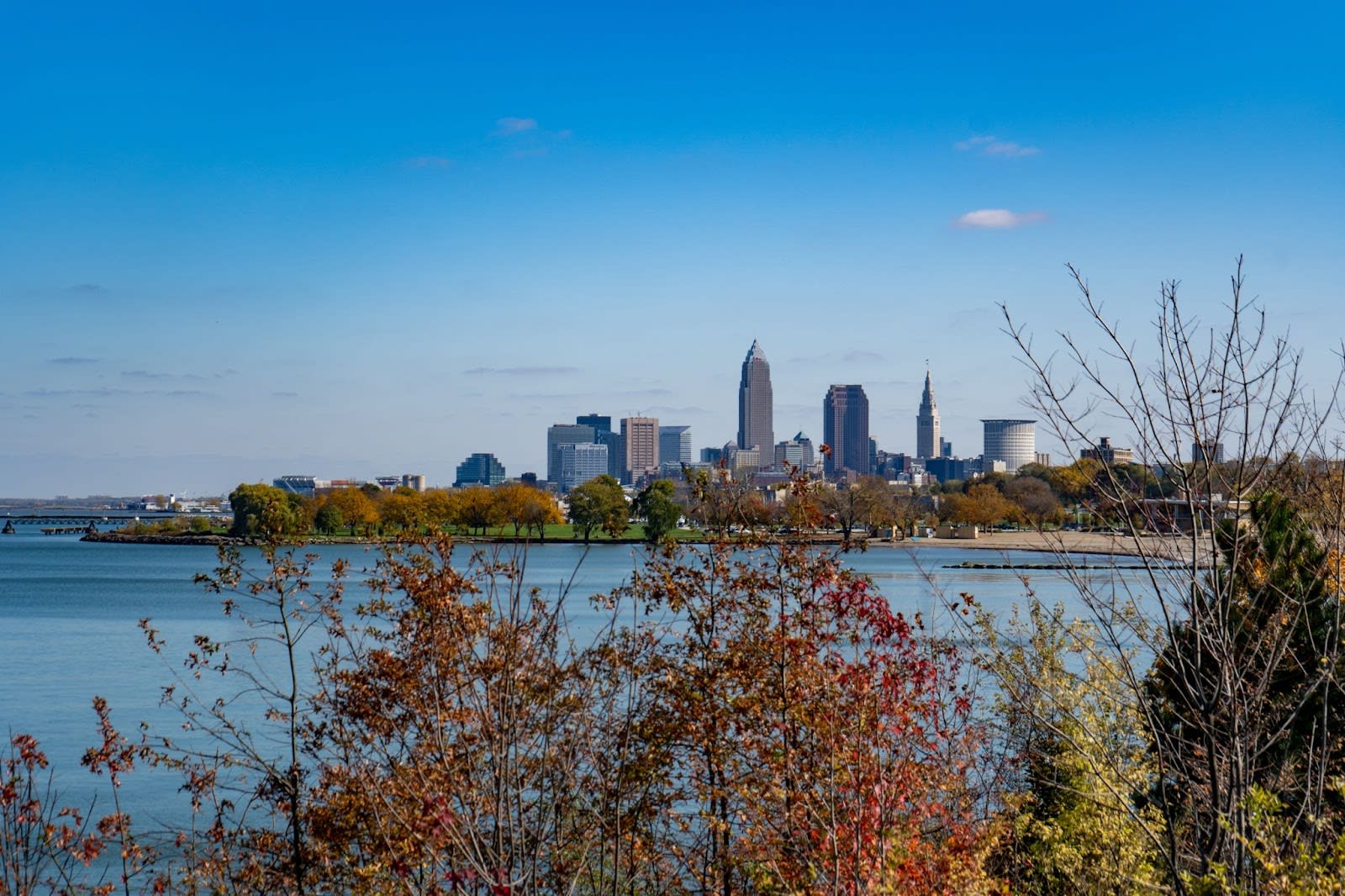 Life in Northeast Ohio provides all the serenity of a quiet suburban neighborhood or a quaint country road with all the conveniences of a major city. The area is full of incredible craft breweries crisscrossed by a well-maintained park system. People here love to get out and play, enjoy bold flavors, and relax in the area's beauty and tranquility. Access to the only national park in the area attracts outdoorsy residents excited by rock climbing and mountain trails.
Dining, Entertainment & Shopping
You won't need to go far to find good food and great drinks in the area. Northeast Ohio stays true to its buzzing foodie scene and attracts incredible chefs. Experience the culinary journey of Northeast Ohio. Enjoy authentic French food at the four-star restaurant
Chef Francois Restaurant & Touche Bistro
. The exposed brick, moody lighting, and French art create a romantic atmosphere, invoking memories of nights in Paris. The food is divine, the company is lovely, and while the experience is refined in elegance, it still feels relaxed.
Combining a warm opening vibe with sophisticated flavors is somewhat of a specialty for Northeast Ohio.
Giovanni's Ristorante
, where Frank Sinatra once ate, provides rustic Italian fares in a charming stone building. It feels like eating in an Italian countryside kitchen while sitting in a gorgeous dining room covered in art and ornate ironwork.
While Northeast Ohio is full of incredible breweries, there are some you can't miss.
GOTL Brewing Co
is perched in a perfect spot offering stunning views of Lake Erie. The scenery itself is enough to keep you returning, and its carefully brewed craft beer and delectable menu will make it one of your favorite spots. Enjoy classic American cuisine alongside live music here.
Ken Stewart's Grille
is the fine dining experience that dreams are made of. Guests can enjoy the extensive wine list as they order steaks and seafood appetizers such as lobster deviled eggs. This is the perfect spot for celebrations, business meetings, and romantic nights out.
Things to Do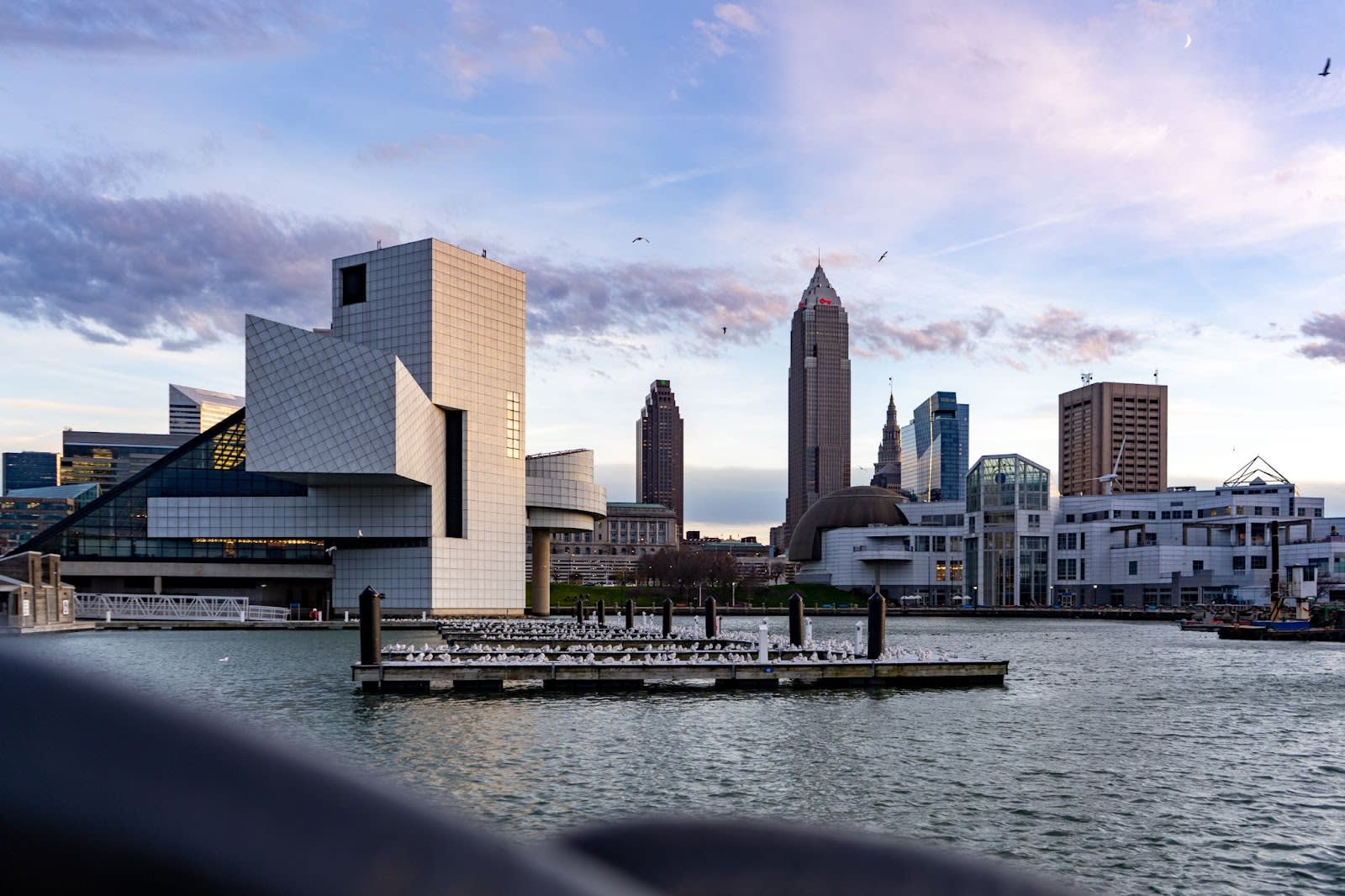 Lake Erie is a sight to behold, and the islands dotting its waters provide an endless spread of activities and adventures. Prepare for a practical lifetime of new experiences as you explore the shores of each of the islands. From the South Bass Island Lighthouse to the Stone Laboratory Peach Point Campus, you'll see a cornucopia of water activities and sights. When you yearn for the mainland again, head past the cities to
Ohio Amish Country
, where cute shops full of handcrafted furniture and artisan foods will tempt you with their wares and products. It's the perfect place to spend a day or enjoy a weekend getaway. You'll find serenity in the peace and quiet of the area and friendly faces from everyone you meet.
If you're looking for a more rugged adventure,
Cuyahoga Valley National Park
is the only national park in Ohio, easily accessed outside the Northeast. Take the
Emerald Necklace
, an uninterrupted 58-mile loop of bike trail heading to and from Cuyahoga. Along the way, you'll run into several other immaculate grounds, all a part of the area's incredible park system. As for Cuyahoga, the park itself is full of enchanting moss-covered waterfalls calling you deeper into a land seemingly untouched by humans. Escaping into nature doesn't get easier than a trip out here for locals.
Schools
Northeast Ohio colleges and universities have a lot to offer, from incredible sports programs through MAC membership to one of the best research universities in the country. Higher education takes new heights here. Check out the institutions pushing us forward:
Case Western Reserve University, one of the best research universities in the country

Kent State University, seven regional campuses around Northeast Ohio

The University of Akron, a STEM-focused institution great for engineering with an R2 Doctoral University program

John Carroll University, a small private college, #3 in the region for innovative schools

Cleveland State University, home to world-renowned teachers and accessible education